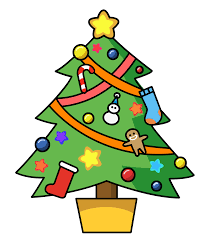 03rd Dec, 2019
10 Tips for a Happy Christmas Prison Visit
Helping to make your Christmas Party the best it can be!
Many prisons are now preparing for their Christmas family visit. Here are our top ten tips for helping to make the day is good as it can be:
1. Music. At the very least you should have a CD player with a selection of festive tunes playing in the background, but have you considered live music? Your prison may have its own music project such as Changing Tunes who could be persuaded to play. Alternatively you could ask a local choir to sing some carols or a local community group could play. You can even ask the Salvation Army band to put in an appearance.
2. Gifts. What could be more festive than giving out a few wrapped presents at Christmas? If you have a modest budget, you can source very cheap stocking fillers and wrapping paper at your local pound store. Buy a selection based on the ages of the children who have booked and involve their parent inside with wrapping and labelling them. Some establishments have allowed offenders to pay for gifts themselves through the canteen system which is great but remember to set a budget in order to ensure fairness. And talking of presents ...
3. Santa. Try and see if you can get the big man (or one of his many assistants) to put in a surprise guest appearance. Outfits can be hired or borrowed and - although you may find some initial reluctance - a volunteer (with the appropriate clearances AND suitably briefed) can normally be found. Remember that not all children are comfortable around Santa and so a brief visit may be preferable.
4. Food. Food is also one of the highlights of Christmas so try to budget for some special festive treats. If resources allow, a sit-down meal with the family would be fantastic.
5. Staff. 'The better the staff, the better the day'. If you advertise for volunteers from your establishment to support the day, you may well be pleasantly surprised at the amount of willing helpers from all areas who come forward. It really is a case of the more the merrier - as some may only be able to stay for a limited time. Ensure that all those who are helping are cleared to do so and have been properly briefed on the protocols for working with children.
6. Planning. You will need to plan the day's activities so that that they are spread out over the session to maximize interest and enjoyment. Be aware that for many families this will be the longest period they have spent close together for some time and that in itself may be challenging for them. Ask your staff to remain vigilant and be prepared to support family members who show signs of boredom or restlessness.
7. Inclusivity. When selecting offenders to attend the visit, remember that one of the purposes of the day is to support hard to reach and troubled families. Do not limit your selection to enhanced and well behaved offenders but try to have a mix that represents the diverse needs of your clients.
8. Photographs. Having a family photograph taken during the day is a cheap yet meaningful reminder. There may be a member of staff who is a keen amateur, willing to take some snaps. Alternatively there may a photography student from a local college who would like the experience. Whichever process you choose, ensure that you work very closely with your establishments' security department and follow their child protection policies regarding permissions etc.
9. Press. The local press may well be interested in covering the event. Permission to do this will need to be sought from the establishments' governor and again you will need to follow any instructions very carefully.
10. Feedback. Use some basic standard feedback forms to get an idea on what did (and did not) work on the day - use the information gained to inform future events.
Please be aware that although all the above are genuine examples of good practice, not all of them may be suitable for your establishment, please check locally before trying anything new. We would like to hear if you have any other tips for a successful family visit. Please let us know via the web site.