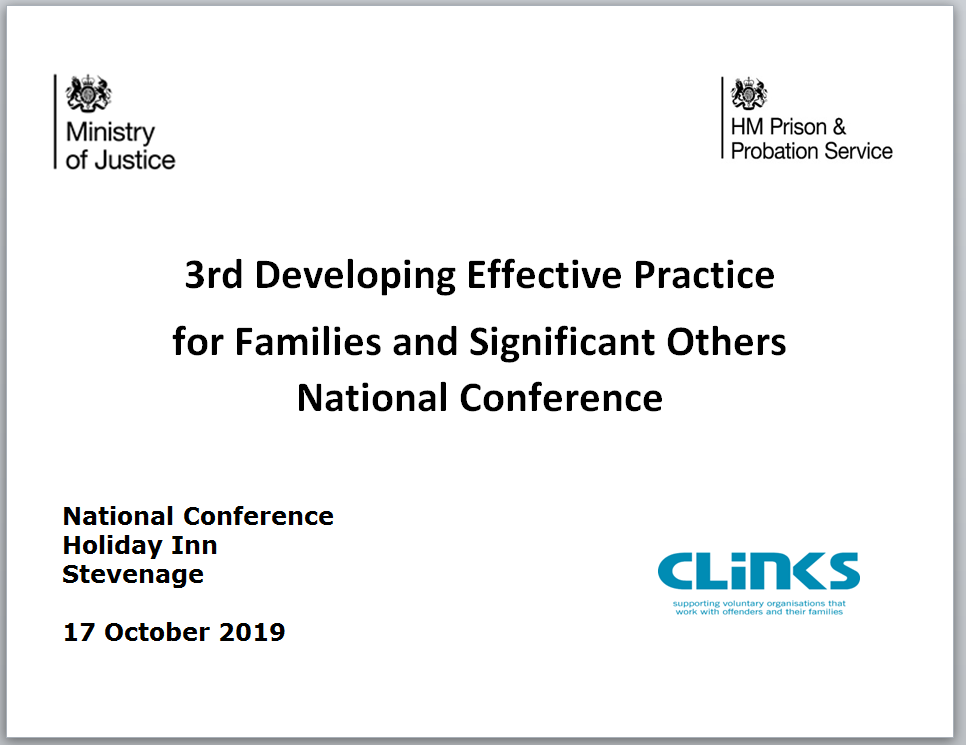 16th Sep, 2019
3rd HMPPS Families Conference 17th Oct 2019
Booking is now open for the HMPPS 'Families & Significant Others' Conference.
The 3rd HMPPS Families and Significant Others Conference will be held at the Holiday Inn, Stevenage on the 17th October 2019.
The conference aims to help senior establishment leaders and family support partners to ensure that the 'Golden Thread' of nurturing relationships is maintained.
Guest speakers at the conference will include Dr Samantha Callan (advisor to Lord Farmer) and Diane Caddle, the Executive Director for Prison Safety and Rehabilitation.
For more information please go to the Evenbrite page.