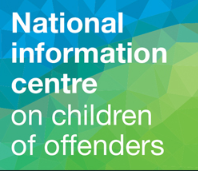 10th Jul, 2017
A message for professionals: A New Mother's Diary Part 1
My pregnancy and my partner's criminal charges
This was the day my life changed forever. My whole outlook changed. In those initial first minutes, as I was cuddled into my dad's arms, I felt shock, disbelief, grief, uncertainty, confusion?just everything. It was hard, confusing and unimaginable. I needed to speak to my partner- he said couldn't remember any of what he was being charged with. Not many people understood what I was going through. Still to this day they don't. I was carrying his baby and I loved him so much it hurt. I was 24 and he was a few years younger so I felt an enormous need to look after him. I had suffered bereavement and so I was back at my family home. We had only been apart for two days when I heard what had happened. It suddenly hit me that we were several hundred miles away from each other in an impossible situation. We spoke on the phone, we cried and we fought. I've never felt so alone and I was in a place where nobody could comprehend what I was going through. He and his bewildered parents sought some help. They spoke with their doctor who did as much as possible to support them.
Coming from a small place where most people knew each other it couldn't have been easy for him to be accused of a crime like that. For me the petrifying thing was the prospect of bringing a child into that situation? that whole awful unknown place. From day one we were told very little with regards to his case and the court dates. Plus my partner was still saying that he didn't remember what had happened. Eventually I had to leave the safety of my family home and return all those miles back to him, to my life and to the uncertainty of what lied ahead. It took all my strength and bravery and thought I was ready. On my first day back at my partner's house I was due to see a midwife for my first ante natal appointment. Dread filled me as I thought I was likely to get spotted by someone who knew what had happened. I sat nervously in the surgery but to my relief it was pretty empty. The midwife spoke to me about what had happened and how I was feeling which offered me some comfort but it was just all too much too soon. I was overwhelmed by it all. My life was changing and I had no power to stop it. Me and my partners' families just wanted answers about what would happen next but we were getting very few. I decided to retreat back to the comfort of my family as I was unable to do anything.
I had to leave my partner alone for my own health and that of my unborn baby.