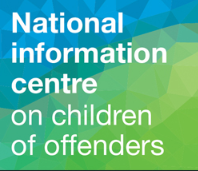 11th Jul, 2017
A message for professionals: A New Mother's Diary Part 2
The birth of our daughter during uncertain times
How I got through the next year beggars belief. The endless waiting was painful to say the least. This was made worse by my partner maintaining that he couldn't remember what had happened - we were left even more in the dark because of this. It was three months after he was charged with initial offence that we were finally given some answers from the solicitor. Sitting in the solicitor's office that wet Wednesday evening my partner and I could never have been prepared for hearing the horrific details of his offence. My partner's solicitor was straight talking and honest. From the outset he tried to prepare us for the worst. The words 'prison' and 'custodial sentence' were bound around. Two, three even five year sentences were thrown out there. I understood straight away the severity of the offence and that he would be going to prison. Unfortunately for my partner and those closest to him, including his parents, they couldn't accept this reality. I had tried on several occasions to talk to him and those around him about it as I didn't want this situation to be made worse by the shock of losing him to prison. But I couldn't break through to anyone. I was getting more and more pregnant and it wasn't easy as my pregnancy was plagued with issues surrounding my health. My heart ached as I faced the prospect of being a mother alone. It was only four of us who really understood the situation; me, him and his parents. Although my family knew, they could offer very little help. The shame and shock prevented us from reaching out and asking for more support; in hindsight maybe we should have - we just didn't know where to get it. In time our daughter was born and she was beautiful, but I didn't bond with her. Instead I blamed her for what had happened and felt that if she wasn't here maybe things would have been completely different? I didn't want to feel that way; I desperately wanted to love her. We had health visitors galore just before and after she was born. In all I think I saw five by the time she was a day old.
When social services turned up on my doorstep after we had just returned from hospital it killed me. The health visitors had recorded such a wealth of false information that social services had serious concerns. When they realised that there had been such a miss-communication social services were full of apologies; after they left that day the case was immediately closed. It was not a great start and it really made me loose faith in asking for any support for me or my baby, especially if things like that were going to happen. It was nearly a full year before we actually had any information from the prosecution and the final decision on how my partner should plea. The day the phone call came and he had a date for an initial hearing for his case we were almost relieved. We had been waiting so long for that day to come that we just wanted some closure.
My partner cried as reality finally hit him and he knew it was time to face up to what was about to happen.