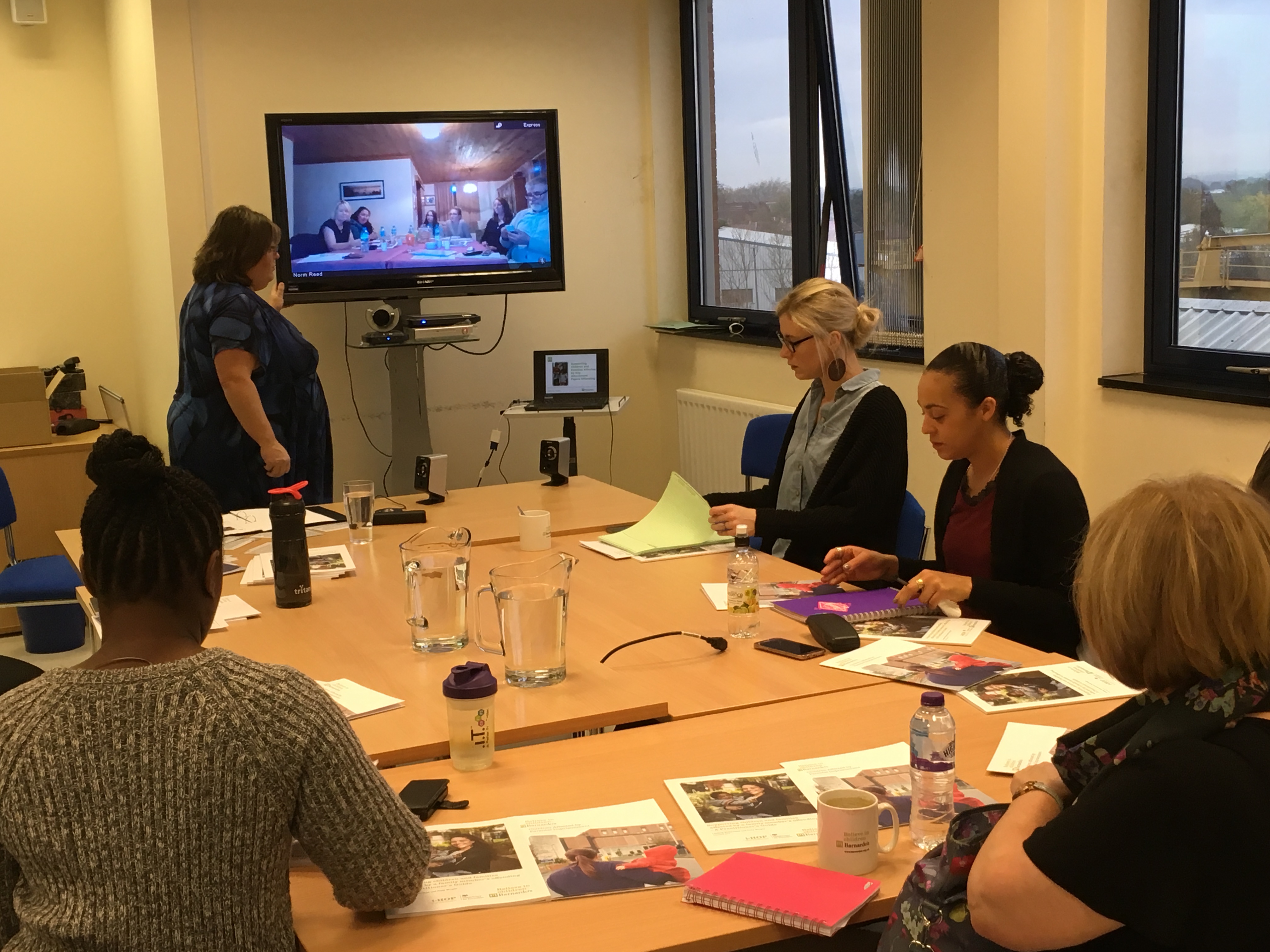 09th Nov, 2017
Barnardo's 'Children Affected by Parental Offending' (CAPO) delivers its first international training session for professionals
Barnardo's 'Children Affected by Parental Offending' (CAPO) delivers its first international training session for professionals
On the 9th November, Barnardo's 'Children Affected by Parental Offending' (CAPO) engagement service delivered its first international training session for professionals.
The workshop, delivered in Bristol to professionals from education, social care, family support and early years services, was also 'virtually' joined by children and family practitioners and policy makers in Tasmania, Australia. The half day training event 'Supporting Children & Families Affected by Offending: a practice workshop' is one of a programme of workshops that Barnardo's provides to practitioners to develop their knowledge, skills and awareness around supporting the children and families of offenders.
'The best and most informative training I have received for a very long time. I will feel more equipped and informed if the need arises.'
(Education professional attending practice workshop)
It is estimated that 200,000 children are affected by parental imprisonment every year in England and Wales. Unfortunately this can have a significant negative impact on children's outcomes – affecting their mental health, educational attainment, peer-relationships and financial wellbeing.
Many practitioners working with children, whether they be in Australia or England, may be unaware that a family member is serving a custodial sentence and have limited knowledge about where to signpost for support. Barnardo's i-HOP servicecontinues to receive emails and phone calls every day from professionals including social workers, teachers and family support practitioners, requesting information and resources to support children whose parent is involved in the criminal justice system.
'I'm sorry to say this, but as a practitioner and as a strategic manager I knew little of the impact of this. Actually just hearing the facts about the number of children affected… I was completely astonished.'
(Practitioner attending workshop)
Practitioners in Tasmania, as in many local authorities in England, are trying to address this issue by developing multi-agency strategies to support the children and families of offenders and ensure that staff have the knowledge and skills to meet their needs. The Tasmania Children Affected by Parental Offending steering group are adapting the i-HOP Practice Guide and using the i-HOP Quality Statements to inform their wider strategy. Barnardo's have already attended their strategy group via Skype to share learning and resources.
8 professionals from Tasmania attended the training to develop their knowledge, consider how to develop similar training in Australia and take part in a dialogue with England-based practitioners about how to develop this area of work.
"We have been inspired by the work that Barnardo's is doing to equip professionals to better support children with a parent in prison. Building on the i-HOP Quality Statements and Toolkit we've been able to motivate government and community groups in Tasmania to seriously address their response to the needs of these vulnerable children. In partnership with Barnardo's we've also adapted the Practitioner's Guide for Australia and we are excited to participate in this training session as we look to see how we can present this training 'down under'."
Norm Reed, Executive Officer, ONESIMUS FOUNDATION, Tasmania
Barnardo's delivers training in both community settings and inside prisons, across England and Wales. The programme of training events can be accessed at www.bookwhen.com/capotraining. In addition, bespoke training courses and workshops are delivered to a range of agencies – including sessions at school INSET days, full-staff meetings and staff development days.
To find out more about our workshops and courses please contact polly.wright@barnardos.org.uk.