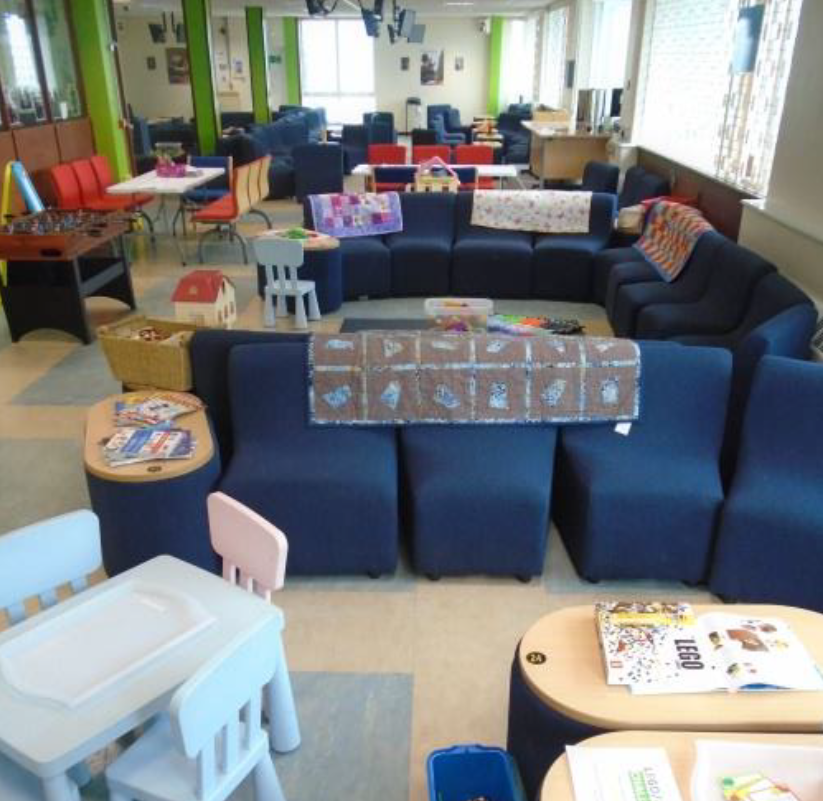 01st Jul, 2019
Blog by Sarah Higgins - Family Support Worker
This short blog by a Barnardo's Family Support Worker describes a recent family visit at HMP Portland
Today we had a family visit. An opportunity for children who have relatives at HMP Portland, to come and spend quality time together as a family; Playing pool together, colouring, drawing and facepainting. Getting the chance to sit down as a family and play board games together.
You can't beat this level of quality time. These are children who feel different from their friends at school. They are isolated in their experience and stigmatised by society for things that they haven't done. They don't have their dads or brothers at home. They can't just ring them up for a chat when they miss them. And on regular visits days those that they are visiting can't get off their chairs to play with them like any other dad would do at home.
Precious moments to make memories. I always feel privileged to see these families in their emotional moment – life should be about feeling, connection and spending time together. After all, this is what makes us human.
As for the men attending the visit, the Visiting Hall at the prison is one of the only places where they can let their guard down and be seen for who they are, by those they love and care for. The man I see in the hall is the man who will step back out into our society. It is our responsibility as workers to encourage each man to identify with this part of themselves whilst they are here at HMP Portland. It is our role to help maintain meaningful family ties that offer these men motivation and drive to be their best selves.