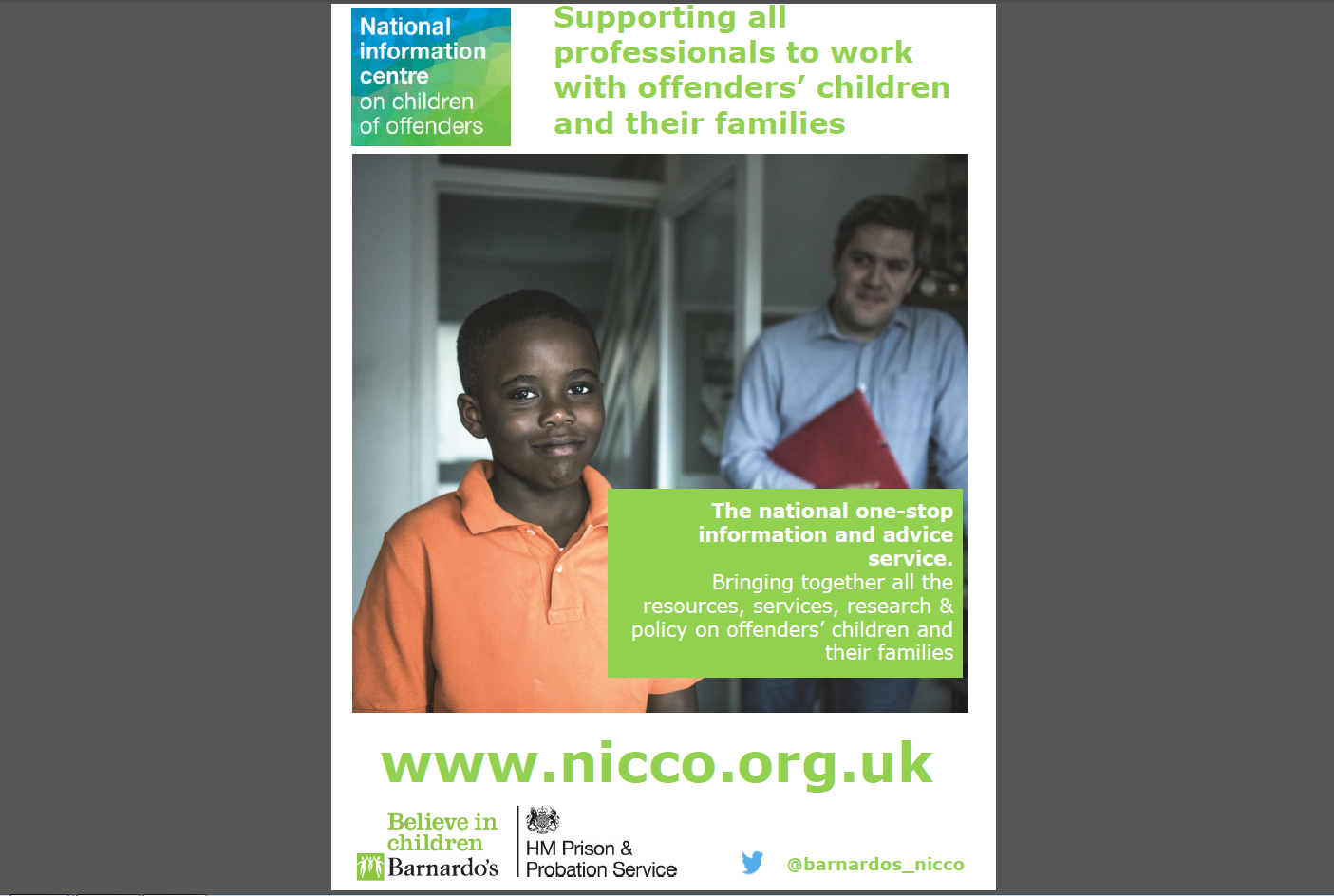 13th Aug, 2018
Childrens Services Manager Vacancy at Barnardo's
'An exciting opportunity to influence practice and policy in relation to this group of children and young people'
Barnardo's are currently seeking to employ a Children's Services Manager to manage the Barnardo's Midlands and South West Region Children Affected by Parental Offending (CAPO) Service.
This role includes the oversight of the NICCO website.
From Barnardo's:
'Children Affected by Parental Offending continue to be a 'hidden' group, often not recognised as potentially vulnerable in either policy or practice. Research increasingly shows the impact that parental imprisonment can have on children: poorer outcomes, stigma, isolation, health and financial difficulties, with affected children more than twice as likely as their peers to suffer from poor mental health.
Barnardo's carries out a wide variety of work with prisoners and their families across the UK and has a significant influencing voice around policy in this area.
Over the last 5 years the work that Barnardo's delivers to families where children are affected by parental imprisonment in the Midlands and South West region has grown and developed and positive relationships with key partners have been established
This is an exciting opportunity to influence practice and policy in relation to this group of children and young people.'
Full details of the vacancy can be found on the Barnardo's website