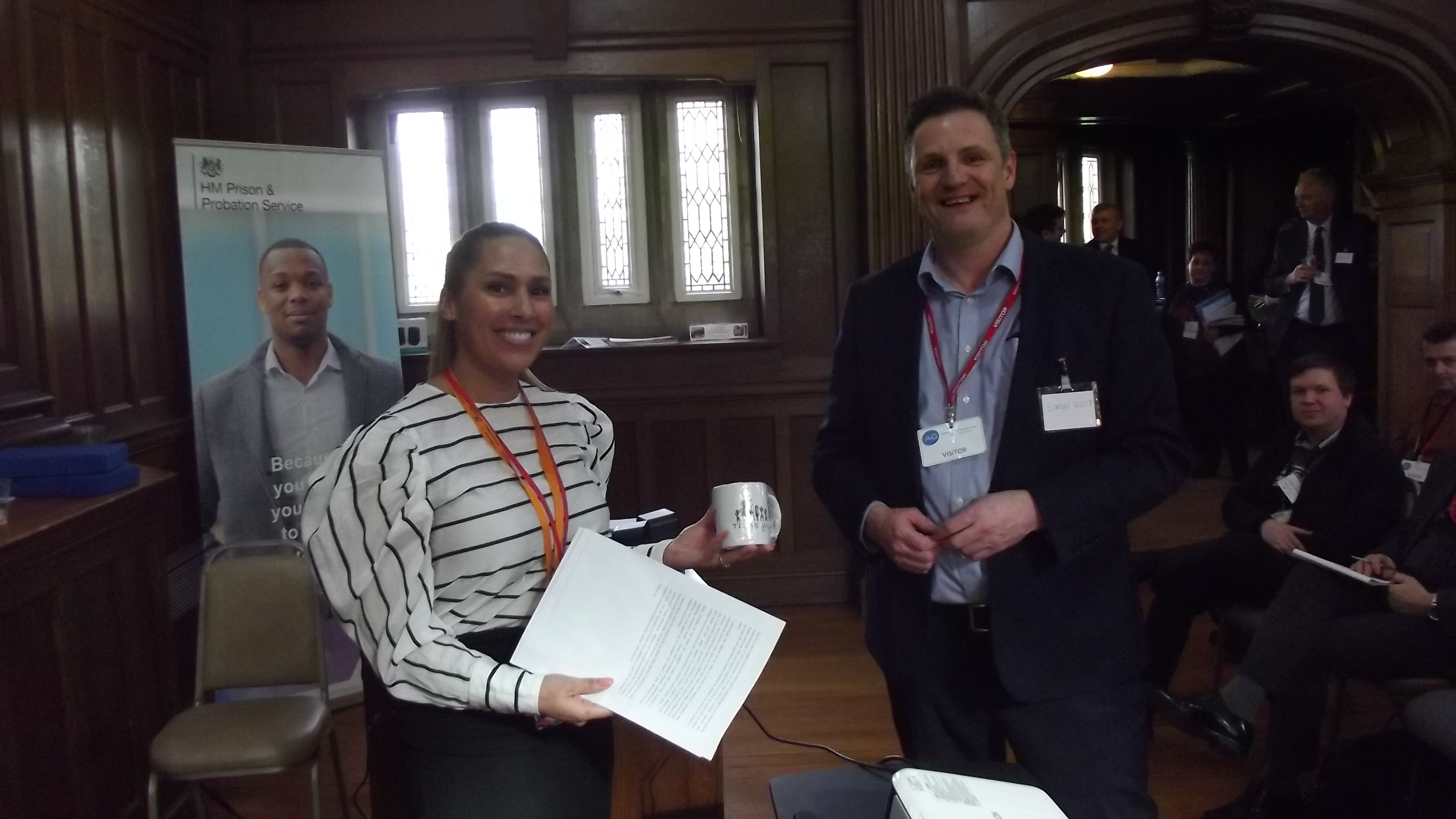 22nd Mar, 2019
Families Conference held at Askham Grange
The 2nd Developing Effective Practice for Families and Significant Others National Conference was held on 5th March 2019
A great turn out meant that for a while it was 'standing room only' at the 2nd HMPPS Families National Conference.
The conference was opened by Simon Scott (pictured) who spoke of his time as being both a parent and a serving prisoner, and of how he has used those experiences to build a successful and meaningful life for himself post-release. Simon also went on to act as host for the rest of the day.
Other speakers included Debbie McKay who spoke on issues around Care Leavers, Angus Mulready-Jones from HMIP and Lord Farmer.
There was also a powerful presentation from Danielle (pictured) partner of a serving prisoner who described how her life has been affected by the imprisonment of her children's father.
There were 5 workshop sessions covering subjects from how to listen to the family's voice to innovative extended visits.
A full list of the slides/presentations from the day and other material can be seen here.