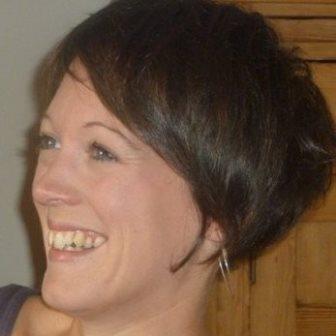 22nd Jun, 2017
Guest blog: Polly Wright
Guest blog: Polly Wright: i-HOP and Children Affected by Parental Offending Service Manager
There are an estimated 200,000 children who experience the imprisonment of a parent each year in England and Wales. There are many more with a loved one at another stage of the criminal justice system such as going through court proceedings, being released on bail, serving a community sentence or resettling back into family life. Research shows that these children's outcomes can be comparatively poor; they can have negative school experiences, attachment difficulties and are more likely to engage in anti-social behaviour. Furthermore, along with their families they are more likely to experience poverty, housing disruption and stigma leading to discrimination. Despite this there is no robust national identification process for the children of offenders and as a result professionals may not be aware of who these children are or, due to the lack of awareness of these families, how best to support them.
It is essential for professionals to develop their understanding and practice in order to effectively support the children of offenders to achieve their best possible outcomes.
Barnardo's Midlands and South West Children of Offenders Training Service delivers of a range of programmes enabling professionals to choose the course most suited to their development needs in understanding and working with offenders' children and families.
The first is our two hour introductory awareness raising workshops. This programme is based on the popular training programmes delivered by the i-HOP service engagement team in 2014/15. The aims of this programme are to raise awareness about the impact of parental imprisonment on children and families, highlight ways in which professionals can ensure that these children and families receive the support they need and consider how professionals in the delegates' local area can work together to support these children and families effectively.
During 2016/17, 97% of the 286 attendees rated the workshops as either good or excellent.
'Succinct, relevant, key details reinforced and retained. Good activity and video clips. And real life examples.'
82% of delegates said they would take further action as a result of the training, the most popular of which were: ensuring children and families had access to increased information, developing a champion's scheme and raising awareness amongst other professionals.
We also deliver Hidden Sentence in prisons across the region, a well-known full day programme developed by Action for Prisoner and Offender Families (now part of FamilyLives). It aims to improve understanding about the impact of a loved one's imprisonment on families and gives delegates the opportunity to walk in the footsteps of a child visiting a family member in prison. During 2016/17 we delivered 16 Hidden Sentence training courses to 258 delegates from multiple sectors including early years, education, health and family support. 98% of attendees found the training to be of a high quality referring to the level at which it was pitched, the knowledge of the facilitator and the materials and hand-outs included.
'Very humbling experience, fab trainer and feeling very passionate about making change!!'
'It was really good to see what families go through when visiting a family member in prison.'
Following the Hidden Sentence and awareness raising sessions a significant number of professionals said that they would like the opportunity to develop their skills in working directly with children and families of offenders.
As a result of this demand we developed a practice workshop to follow on from Hidden Sentence, aimed at those working directly with children and families. The half day workshop offers practical guidance on how to assess the needs of these families, how to develop support plans that meet those needs and practical guidance about how to provide therapeutic support including: asking difficult questions, liaising with the appropriate agencies and supporting parents to talk to their children.
138 delegates attended 11 workshops over a 9 month period starting last June and 100% of them rated it as good or excellent.
'Fantastic resources, insightful explanations, powerful activities that support empathy.'
Delegates overwhelmingly report that the programme had given them an increased understanding the importance of child rights, ability to incorporate offenders' children's needs into assessments, knowledge and confidence in supporting these children as well as knowledge of resources and services to do so. Delegates tell us that they will take this learning forward into their roles;
'Make all staff aware. Develop a champion scheme and put up posters.'
'Ensure I ask the correct questions as part of my assessment.'
'A greater awareness, positive approach and key help and support for families directly affected.'
'We are looking at changing our parent registration forms to include a question about parental imprisonment.'
All 3 of these training courses are available across England.
If you are interested in developing your awareness, knowledge and skills in working with the children and families of offenders you will be pleased to know that the costs are low – places can either be booked on individual courses or workshops can be delivered to whole agencies for discounted prices. See our training page on the i-HOP website to book or contact polly.wright@barnardos.org.uk for further information.