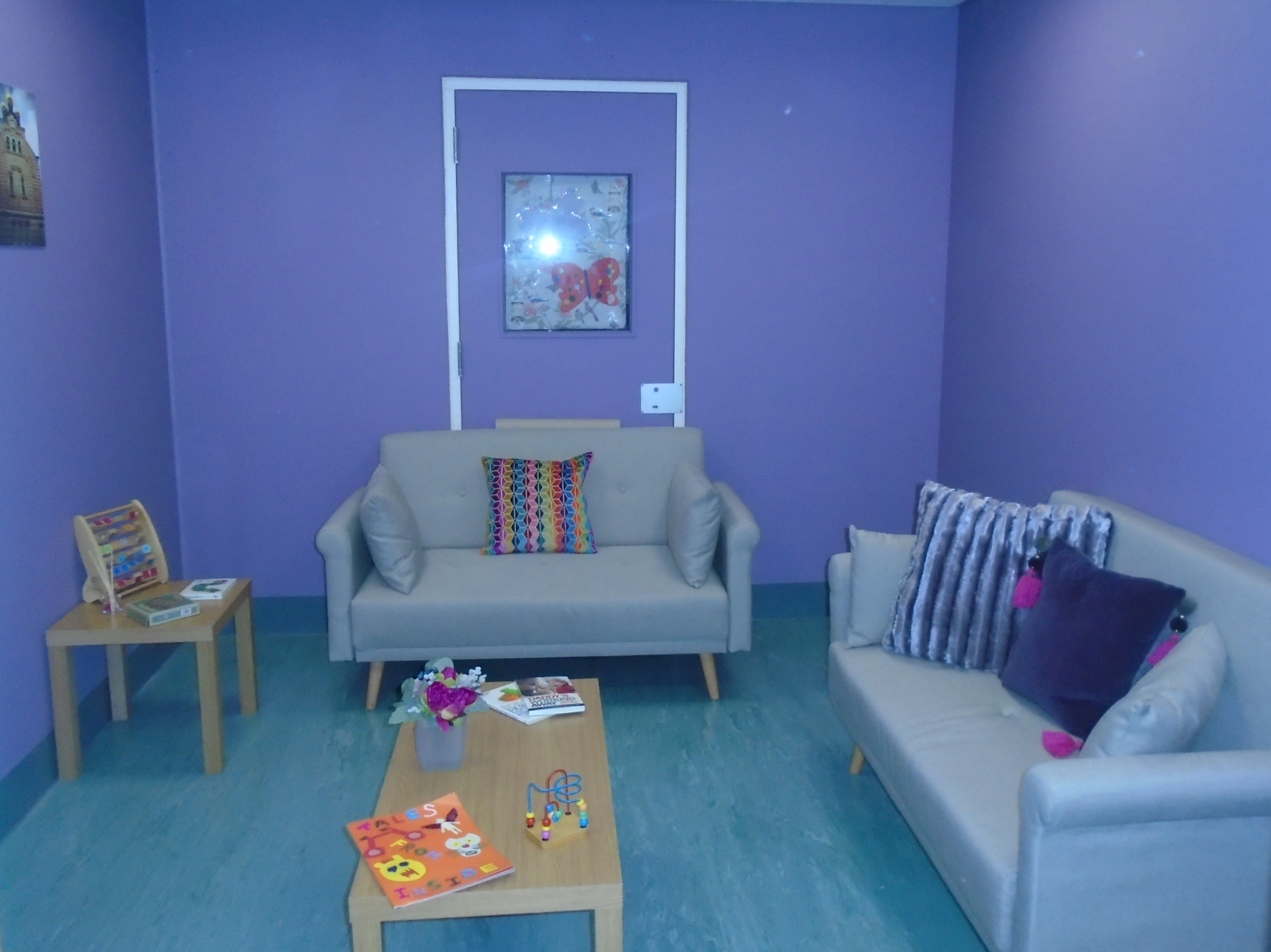 07th Jun, 2019
HMP Oakwood: Normalisation & Family Lounges
On 22 May, HMP Oakwood held a conference to celebrate the opening of their new suite of Family Lounges
The creation of the suite of six lounges came about as the result of a visit to Denmark by a small team from the establishment to witness the 'inspirational' work being done in prisons to support family relationships
The lounges aim to replicate a normal family living room in a prison environment. They will encourage the Danish concept of normalisation - where prison conditions are designed to resemble life outside the prison as much as possible - by allowing residents, their family members and significant others to meet in a quiet space to interact, while under regular prison supervision.
Sandy Watson, the Visits & Family Interventions Lead at Oakwood has been the driving force in the establishment of the lounges. Sandy says that one of the most revealing things she saw in Denmark was how custody staff engaged with the whole family, and it was this that informed her vision for Oakwood. She believes that during visits families should be given time and space to have quiet engagement with none of the usual distractions of a visits hall.
Sandy said "When the suite of lounges were used for the first time, It was amazing, at first all the families stood outside the rooms in the corridor just socializing, then gradually they went into the rooms, one person even asked if it was okay to shut the door. Then later, just as the visit was finishing, they all came out and started talking in the corridor again."
Such has been the popularity of the idea that Sandy has recently been contacted by some prisoners and their families who have funded the creation of three additional lounges.
The suite was formally opened by Lord Farmer at a conference which celebrated the wider work being done to support family relationships at Oakwood and underlined the 'families first' culture that the establishment has generated.
In his keynote speech – the full text of which is available here – Lord Farmer said 'We need to hold our nerve and keep telling the story that normalising and constantly improving contact with families helps to reduce reoffending which results in fewer future victims, and more children growing up with their fathers and of course mothers in some cases.'