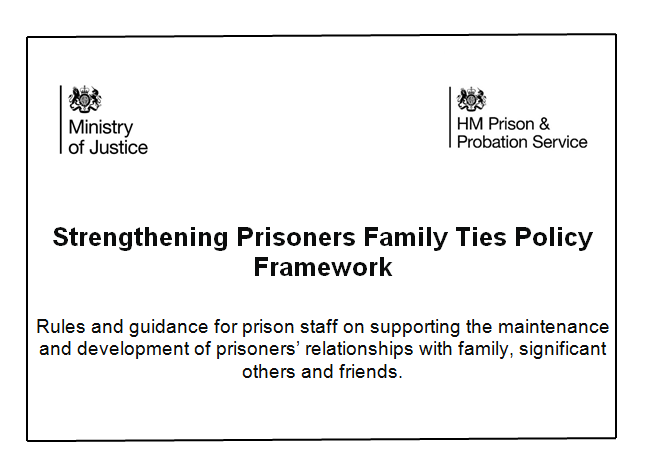 01st Feb, 2019
HMPPS launch Families Policy Document
Strengthening Prisoners Family Ties Policy Framework now published
HMPPS have released a new Policy Framework Document.
The Policy Framework sets out the rules and guidance for staff in all prisons on how they can support prisoners to maintain and develop their relationships with family, significant others and friends.
The document focuses on the growing evidence that family support, and maintaining family ties is not only important for the well-being of prisoners, but may also aid reintegration into the community following release from prison. Supporting prisoners' relationships outside of prison is considered to help prevent reoffending, reduce intergenerational crime and improve the safety and security of the custodial environment.
The Policy Framework sets out duties, rules and general guidance on the actions that staff in all prisons must deliver as part of their local strategy to support prisoners in maintaining and developing their relationships with family and friends.