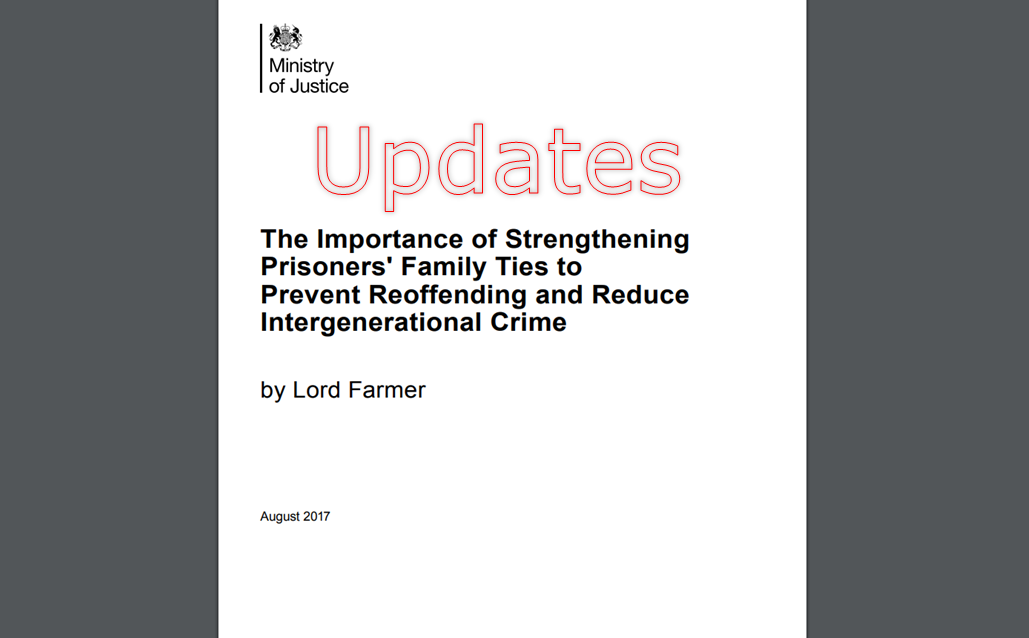 12th Oct, 2018
Lord Farmer Review - updates on the implementation
Details of the progress on the implementation of the Farmer Review recommendations are published on NICCO today.
Launched on 5th September 2017, the landmark review by Lord Farmer 'The importance of strengthening prisoners' family ties to prevent reoffending and reduce intergenerational crime', examined how close ties between prisoners and significant others could significantly reduce the risk of reoffending and provide better outcomes for key family members.
The review provided recommendations on what could be done to preserve and enhance these ties.
Lord Farmer stated that the reforms suggested in his review should be the 'golden thread running through the prison system and the agencies that surround it.'
The Government welcomed the 19 recommendations that resulted from the review and over the last year there has been headway made in implementing the majority of them, however, some will inevitably require more long-term and organisational attention.
This document describes the progress made against each recommendation to date.