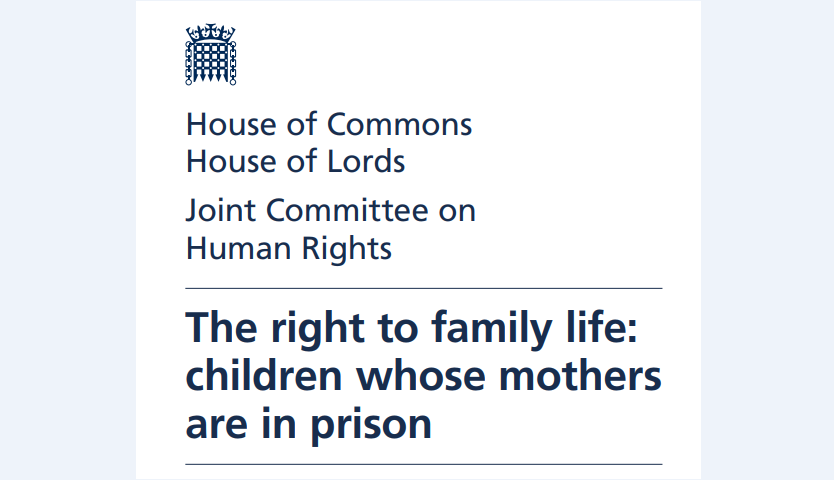 09th Sep, 2019
Report on Children whose mothers are in prison
The Joint Committee on Human Rights publishes report that finds 'Irreparable harm caused to children whose mothers are in prison.'
The Joint Committee on Human Rights has published a new report looking at the outcomes for children who mothers in custody. The committee heard 'powerful evidence' from a variety of witnesses including practitioners, academics and both former prisoners and their families.
The report finds that:
'Children whose mothers are sent to prison are more likely that their peers to have future problems. These inlcude an increased likelihood of criminal offending, mental health problems and drug and alcohol problems'
The Committee has concluded that there are four main areas that require urgent change, these are:
Data Collection
Sentencing
Support for Children
Pregnancy & Maternity
Harriet Harman MP the Committee Chair said: '
'The right of a child to family life is only given lip service when their mothers are sent to prison.
The harmful effects of a mother going to prison start at sentencing and continue for years, even after the mother is released'
To see the report in full, click here.