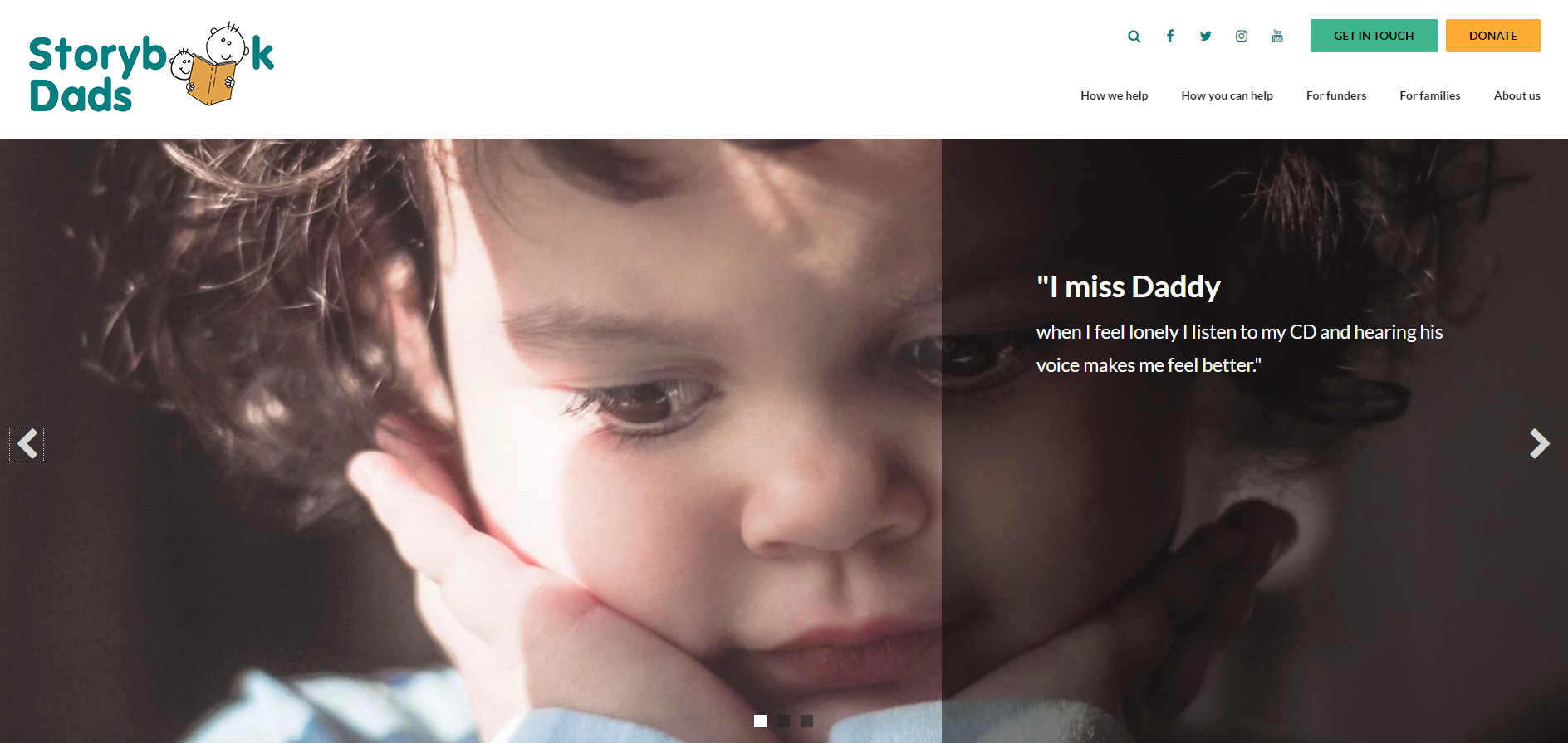 10th Dec, 2018
Storybook Dads launch new website.
The new site includes a history of the project as well as supplying details on all the latest information.
Storybook Dads (and Storybook Mums in the women's prison estate) works in over 100 UK prisons. As well as enabling imprisoned parents to maintain family contact, they also provide training and employment for prisoners, improving their skills and chances of rehabilitation.
The new website provides full details of the full range of their current activities.