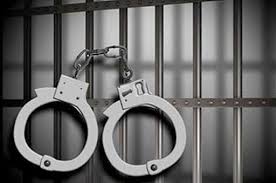 12th Mar, 2019
A Families Perspective: A blog by Danielle Part 1
This is the story of Danielle and her family, it describes how their lives were impacted by the imprisonment of her partner, Marcus.
My name is Danielle, I never imagined this would happen to me, but it did at 6am on the 3rd March 2017 my partner was arrested.
I remember waking up to my doorbell ringing, I jumped out of bed to look out the blinds to see 2 police vans and roughly 14 police officers. I woke my partner up saying the police are at the door, he said "go in the bedroom with the kids" I questioned "what's happening"? He just said "go in the room with the kids" I didn't know what was going on. Marcus answered the door and all I heard him say was "please don't let the kids see" at this point the children were still asleep so I went downstairs to see what was happening. I felt weak to my knees seeing all the police officers walking around my house in their big black boots not a care for my home!!
I asked the police officer why they were in my home and why they were arresting my partner, the police officer replied "For conspiracy to supply Class A drugs" my whole body just froze, I couldn't even cry, I had never felt such a feeling. I didn't even get to see Marcus from the moment he told me to stay with the kids and off he went. I had to sit in the house for 3 hours whilst they searched our home, which in that time my children aged 7 and 3 had woken up, asking why there were so many police officers in the house. I had no idea what to say to them, all I could think of was "they are just checking that the house is safe and they have taken the computer because its broke and they will return it once its fixed".
They took my phone so I had no way of contacting family or friends for support, I was due to attend work within the hour and take my children to school. I had to leave the police officers in the house so I could get them to school on time to keep the routine we had. 72 hours I waited to find out if he was going to get bail, I didn't eat during this time, I sat in the house with no heating, no electric and I cried more than I have ever cried before. At this point I didn't even want to be a mother; I didn't feel capable of putting on a brave face and looking after them. Marcus was then charged with the offence and was to await his trial. I managed to buy a temporary phone and passed my number onto the solicitor.
Eventually after a week of no contact with my Marcus my number was finally passed onto him and I was able to speak to him. He was now on remand in custody….!!!