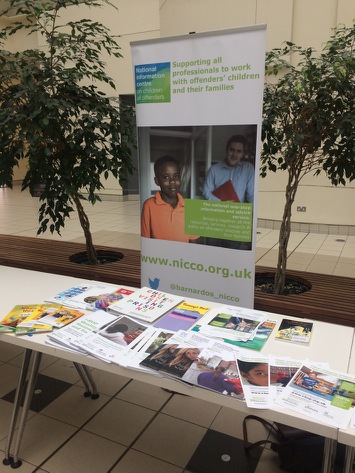 11th Jun, 2018
'Keeping Children Connected' Conference
Barnardo's NICCO represented at pan-European conference.
The Barnardo's NICCO/CAPI services manager Polly Wright was among the attendees at the 'Keeping Children Connected' conference held on Friday 8th June at the Manchester Metropolitan University.
The pan-European conference, was hosted by POPS (Partners of Prisoners and Families Support Group) in partnership with Children of Prisoners Europe (COPE), and was designed to examine - from a child's perspective - what progress has been achieved within the English and Welsh Criminal Justice System in maintaining child-parent relationships.
In addition to contributions and reflections from young people, the conference also included panel discussions throughout the day that further explore the key themes.
Lord Farmer, British businessman, philanthropist, former treasurer of the Conservative Party, life peer in the House of Lords and author of the recent Farmer Review on prisoners and strengthening family ties commissioned by the UK government, gave the keynote address. The conference was chaired by COPE President, Lucy Gampell, OBE.
Other speakers included Corin Morgan-Armstrong from HMP Parc, who gave an inspirational presentation on the Invisible Walls Wales project. He also encouraged all prisons to publish their Families Strategies on the NICCO website to enable external and internal agencies to see what support is currently being offered.
Ben Raikes, Senior Lecturer within the Department of Social Work at the University of Huddersfield, gave an update on the COPING project.
A full list of speakers and biographies and presentation slides can be found on the POPs website.