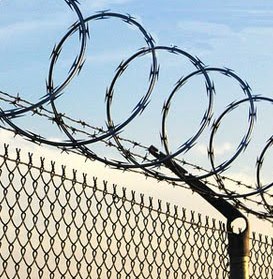 04th Apr, 2018
Lisa and Louise - two Mums in Custody
We recently spoke with two Mothers who are currently in custody, Lisa is 37 and is coming towards the end of her sentence and Louise, 36 and has only recently been sentenced
Lisa is 37 and is coming towards the end of her sentence, she has four children: Amy (17), Paul (16), Sarah (13) and Carl (8). They regularly visit and keep in contact by phone.
'My Mum has got three of them living with her, Paul is with my stepdad. I worry about Paul the most, I'm scared that he will follow in my footsteps – using drugs and then going to prison. He has been diagnosed with having separation issues and that is making him very difficult to deal with - he's been excluded from school. Whenever he talks to people about how he is all he says is that he misses me and wants to be with me.
Amy knows that being sent to prison was the best thing for me. She saw what my life was like when I was trying to be a Mum, really chaotic and dangerous. She is right, I've been clean for two years now and jail has helped me. I really think that being inside has made me a better Mum – I feel more of a Mum now than when I was outside.
I had a really bad relationship with my Mum before I came to prison, but she has seen the changes that I have made and it has made things better between us.
I'm being let out for ROTL (day release) and when I spend the day Carl he said it was the first time that he could remember ever spending time with me.
I know my kids are in the best place for them, and when I get out I know that they will not be coming to live with me straight away – it wouldn't work for any of us. I must take my time and get it right. There is no rush.'
Louise is 36 and has only recently been sentenced; she has four girls Lucy (15), Kate (10), Sonya (7) and Abi (4). Her partner is also in custody.
'The youngest three are in foster care and my Lucy is living with her Dad. At the moment the only contact I'm allowed is by letter so I have not seen any of them for 7 months – they have not seen their Dad either. We not the sort of parents who spend time away from our kids, so I know that they will be really missing us. Already I know that the youngest three are missing their sister too – that makes things worse. We could have split all the girls up and could have stayed with different family members, but on balance we thought that would be even worse for them and that they should stay together.
I only find things out about them from the social worker. Abi has nightmares because she thinks I am dead and I know Sonya will be upset the most because of her personality. I was separated from my parents when I was young and I always blamed myself – although I know it was not my fault, but I'm sure mine will feel the same.
I hope things will be better when I can speak with them on the phone – letters just are not the same, they need to hear my voice.
I know that the school has been told where we are and I hope that they will be supportive; I really don't want them to be treated any differently because of me.
I know that when I get out things will be very difficult – I will just have to take my time.
All the names in this article have been changed.